A Web Application
Voluntell is an ongoing project in its early stages, with the goal of connecting people to volunteer opportunities nearby.
Currently, I am collaborating with a small team of three, designing mockups and using HTML/CSS to prototype pages of the web application.
Learn more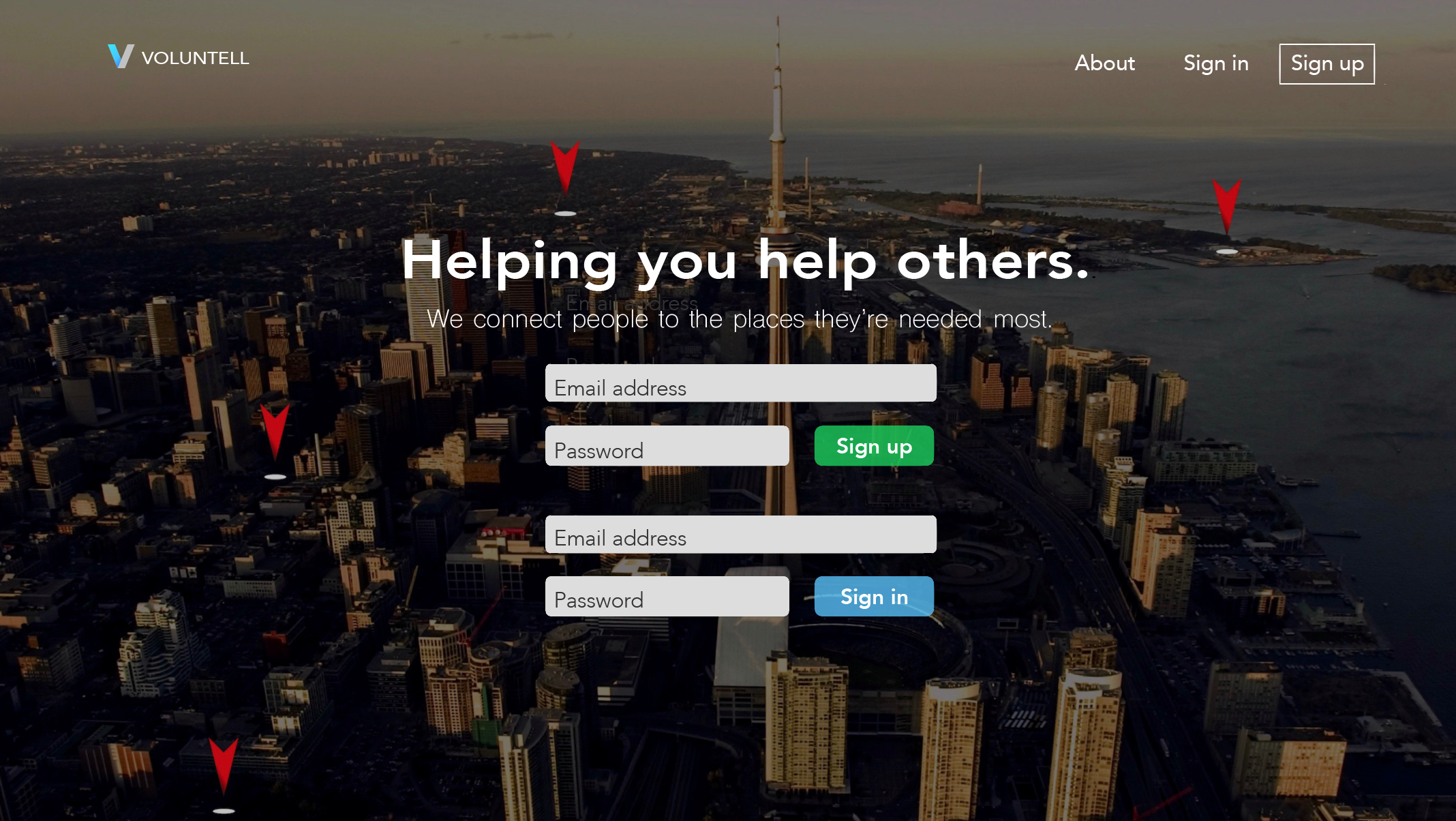 Mission Statement
As a small team of engineering students, we recognized a need for accessible, efficient communication between organizations and individuals. Between searching for opportunities/volunteers, sending emails, making calls, and filling paperwork, the current system is simply too time-consuming and inefficient. Our mission is to optimize this process, connecting individuals to the places they're needed most.
Design for the User
Primary User 1: Non-profit organizations seeking passionate volunteers for specific roles.
Primary User 2: Individuals/students looking to serve in organizations and causes they believe in.
What are the needs of the primary users?
We put ourselves in their shoes to find out.
As an organization seeking volunteers, I want:
• user profiles for candidates where I can view a short summary, background check, past experience, and current employment status (student, full-time, etc.)
• a user-friendly interface to post open volunteer positions with a description of the role, time period required, and location
• in-app messaging functionality to contact potential volunteers
As an individual seeking opportunities, I want:
• organization profiles so I can view their cause, open volunteer opportunities near me, and descriptions/responsibilities for each listed position
• personal profile where my experience, interests, and supported causes can be shown
• the option to log my volunteer hours and have them approved by the organization